In a Blind trust, the beneficiary waives all rights/needs to intervene because it is assumed that the Trustee would act in the best interest of the beneficiary. As humans what we see is what we believe, and to trust in something without a pre-established belief is a challenge I feel that most of my bros can attest to.
This was what served as the premise behind blindfolding a black man.
As Black Men we shouldn't need a reason to see if a Black Woman is worth our trust. It's in a Black Woman's temperament to persevere what's in our best interests, and it shows in the trust that they place in the abilities that they use to hold up themselves. In trust, Love, Balance, Honor, and Wisdom grow freely like a garland of roses.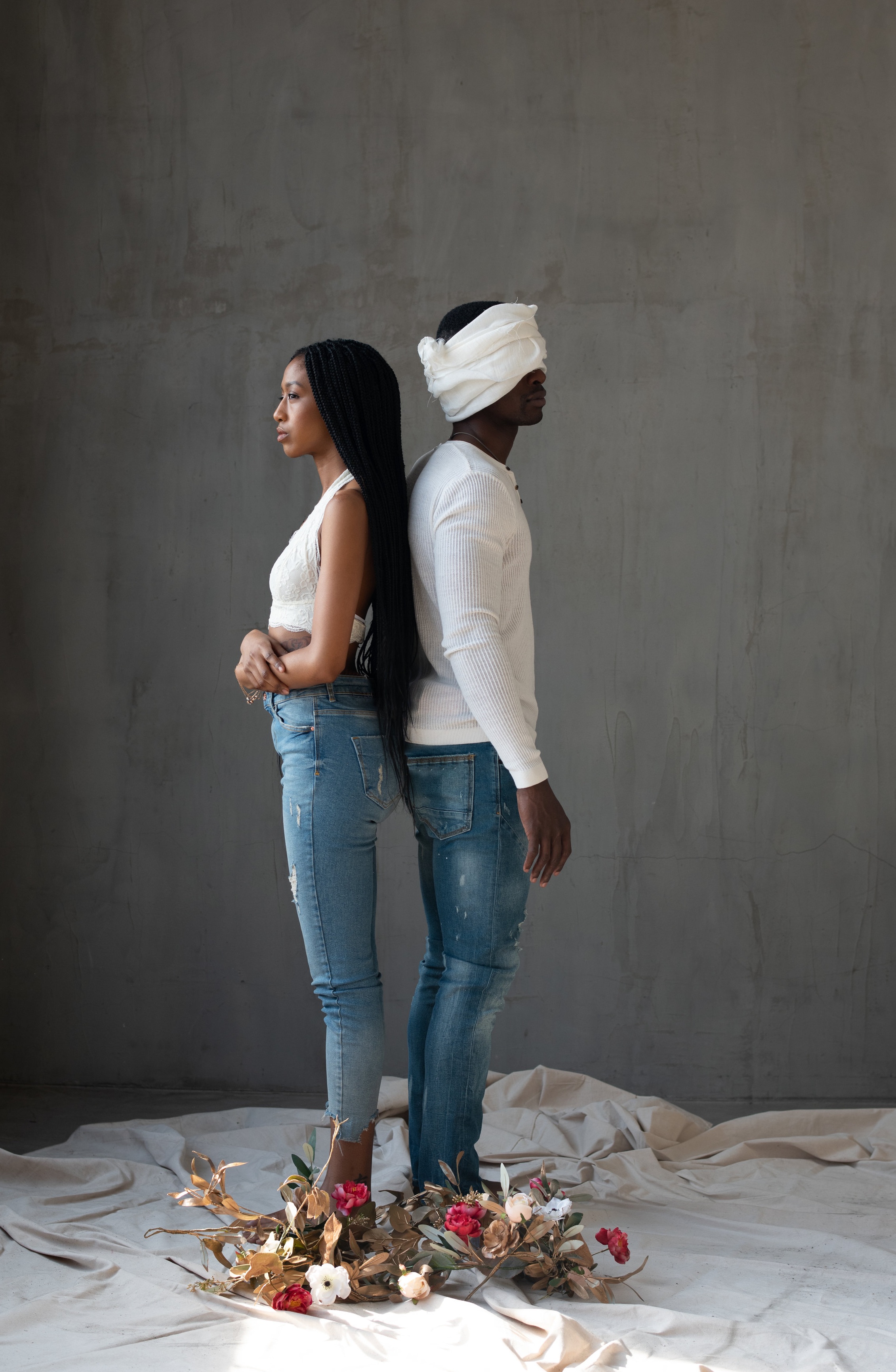 Dear Black Woman

#TrustInBlackWomen is a movement to celebrate you and to promote a dialogue that I feel is not heard enough. It's a longing for a day where common dialogue celebrates trusting you and tapping in to your strengths to enhance our union and ensure our legacy.
#TrustInBackWoman is also a testament of my own journey, and that's not to say that I've arrived at my destination. This project symbolizes a daily struggle for me, and I aspire to achieve it daily. Being a part of making this a reality for men like me is something that I set out to do. It's a place in our society where a black man won't unnecessarily question/hinder or subjugate you for the sake of insecurities or ego. A place where you'll lead because we don't need to see a reason why it makes sense to follow, and to love and protect you and give you praise all the same.
I will always aspire to trust you blindly.

Black Woman,
You've brought me to places that I'm not certain I would've reached on my own. With you, I've specifically spent the last two years digging deep and breaking barriers around some pretty traumatic experiences that once skewed what it means for me to blindly trust you. The deeper I go the more I see that my past does not determine the potential of our present and future. #TrustInBlackWomen is my promise to always trust in you.
Cinematography by: Teniola Bashorun

I'm planning a casting for future shoots associated with #TIBW. For all those interested please fill out this contact form and title the message "#TrustInBlackWomen" and I'll reply as soon as possible!